Feb 21st - Mar 29th 2020
Wilton Theater Factory
The Foundry
2306 N. Dixie Highway.
Wilton Manors, FL 33305
954-826-8790
Come Out! Come Out!
A new musical by Ronnie Larsen, set in 1920s New York. A time when engaging in homosexual activity could get you arrested, beaten, even killed. Despite the dangers, gay men found areas where they could meet for clandestine trysts. Most settled for fleeting physical gratification. But some wanted more. Some longed for affection. Jacob just wanted to be kissed... by another man. See this high energy, light hearted, yet poignant new musical filled with music from the Roaring 20s and joyous tap dancing. Think Eddie Cantor meets Fred Astaire in Central Park.
​
"I wrote this piece as a reminder that our newly found rights and freedoms cannot be taken for granted" says author Larsen, " The things our main character wants is what we all want. He was just way ahead of his time." Co-director Mills adds "There are 12 vintage songs in this musical. Tap, soft-shoe and vaudevillian numbers bring this heartwarming show to life.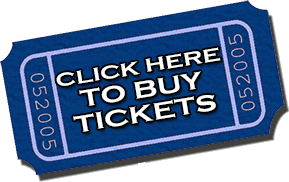 Video

see more in the pic gallery
Reviews from the previous production
"Ronnie Larsen you have another hit on your hands! I strongly suggest everyone get their tickets NOW for Come Out Come Out! The show is FAN-FREAKIN- TASTIC!!! These guys are amazing, and this was just the first preview! Congratulations to everyone involved! I can't wait to see it again! Jennifer McClain, Facebook

"We absolutely loved it. Get your tickets now for this World Premier of COME OUT!
COME OUT! Some wonderful performances, singing, dancing (Tap) nice harmony to some great old tunes... great job guys ! Thanks for a great night out." Michael DeMarco

The show was really fantastic and I teared up more than a few times. It's important history and the cast is so talented. Make sure to see this show! Jack Aaronson, Facebook

"I never thought you would come close to Now & Then, but you did! We are planning for a repeat, bless you Ronnie, again blessed to have your talents here in paradise! We are all so damn lucky." Carl Shearer

"Words cannot express how absolutely brilliant this show is. Ronnie Larsen has created something utterly beautiful and unique and everyone needs to see it. Get your tickets NOW while you can because, mark my words, this show is going to be a runaway hit. Congrats to the cast and crew!!!" Erynn Dalton, Facebook

"It really was so clever in so many ways. Great tap dancing, fun songs, sweet and strong voices, hysterically funny interludes, very good acting, excellent piano playing, well done set, and good lighting effects. And of course the story was very uplifting. Very brilliantly conceived by "the entertainer" Ronnie Larsen." Caryn Horwitz, Facebook

"The musical was amazing. Throughly enjoyed the music, dance and story line. Very talented group of actors as well." Louis Philpott, Goldstar

"Four of us all loved this show. Everything was excellent; acting, singing, tap dancing, costumes, storyline and Bobby at the piano. This show will make you smile. Just Go! Just Go! Thank you Ronnie Larsen." Ronald Yaghjian

"Amazing show. Amazing actors, singing and tap dancers." Ricki, Goldstar

"This show was amazing!!! The music, the story, the choreography, all Broadway quality. I can not recommend this enough!!!" George Mera, Goldstar

"One of Ronnie's best! Loved it! Beautiful story, reminded me of Now and Then." Eigle001, Goldstar