Party
Wilton Theater Factory - The Foundry
June 2nd - June 27th 2021
Greyson Wade.......................................................................Jacob
Chris Carranza...................................................................Edward
Zachary Swartout...................................................................Billy
Dom Giovanni....................................................................Norman
​
Production / Creative
Director..................................................................Ronnie Larsen
Choreographer..........................................................Kurt Phelan
Musical Director......................................................Bobby Peaco
Lighting /Set....…........................................Melqui Domineguez
Costumer..................................................................Nicole Alcaro
Front of House Coordinator...…....................................Joel Car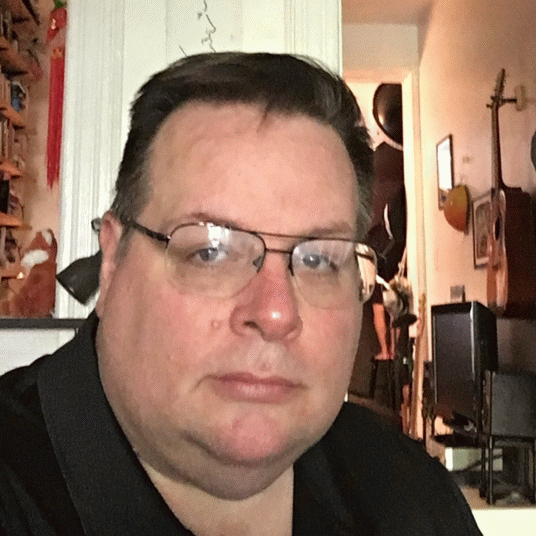 Ronnie Larsen, Co-Director
This is Ronnie Larsen's 25th production in South Florida. Larsen has had 5 shows Off-Broadway as well as productions in four foreign countries. This summer he has had shows in London, New York City and Utah. Besides being married to the theater, Larsen is going on 10 years of marriage to his awesome husband, Melquisedel Dominguez. They have one son together, a terrier named Benakee, who is currently in a long-term relationship with a tennis ball.
Greyson Wade as Jacob
Greyson is honored to be apart of a world premier production, and to help tell this beautiful story. Currently based out of NYC, some of Greyson's favorite regional shows include: All Shook Up, The Drowsy Chaperone, The Fantasticks, Elf the Musical, and Joseph and the Amazing Technicolor Dreamcoat. Get to know Greyson a little more at greysonwade.com and @greyson_wade
Chris Carranza as Edward
Chris is a Southern California Native and a graduate of the University of Northern Colorado. Currently he is based out of New York City and models for Wilhelmina Denver. Past shows include: Newsies, West Side Story, American Idiot, Sister Act, The Drowsy Chaperone, and Jesus Christ Superstar. He is so excited to be in this Premier Production!
chrisdanielcarranza.com / @chriscarranza_
Zachary Swartout as Billy
Zachary is so excited to be working on this world premier production, and to be able to put his stamp in theatrical history! Last summer Zachary was touring the country of China with Nickelodeon and then went on to perform Holiday Inn! Keep up with Zac on Instagram: @zswartout1037 or on his Website zacharyswartout.com
Joel Carr the Front of House Coordinator
Joel is the reason things work around here. He keeps everyone in line and makes sure we have drinks for the audience. He's really the most important person in the theather and if you doubt that, try to cross him! We ALL love you Joel!!!
Melqui Domineguez, Lighting /Set
This is the 1200th production Melqui has been forced to do for his kind, loving, super sweet husband, Ronnie Larsen. Melqui loves working on shows til 4am during tech week then getting up at 8am to go to work and then going back to the theater to run the box office and lights at 7pm while Ronnie does nothing but stands around talking with the audience. Melqui loves it so much he can't imagine a better life...except maybe working in a coal mine or being detained at Gauntanomo Bay or living in North Korea.
Kurt Phelan, Choreographer
Kurt is an award winning actor, choreographer and theatre maker originally from Australia who is now making a name for himself in New York City.
A graduate of N.I.D.A Kurt has a long list of credits, some of which include the lead of Dirty Dancing-On Stage, She Loves Me, Rent, American Idiot, Julius Caesar, Twelfth Night, The Last 5 Years, Singin in the Rain and many internationally exported Australian shows such as Moonshadow by Cat Stephens, Tap Dogs and Priscilla Queen of the Desert, where Kurt was an original cast member. Choreographically, Kurt's work has been seen onstage for MTC, Secret Theatre NYC, Tommy Hilfiger, Joes Pub and Sydney Theatre Company, whilst under the artistic direction of Cate Blanchett. He was also an original member of the creative team with Arthur and Little Ones theatre companies, creating countless original plays and performance pieces earning him 2 Greenroom awards and many other nominations.
Dom Giovanni as Norman
Dom is thrilled to be a company member of this world premiere of Come out! Come out! New York credits include; Gemini(Herschel), Charlie Brown Christmas(Snoopy). Regional credits; Grease(Roger), Crazy for You(Sam), and Contact(Ensemble) directed by Tome' Cousin. INTL tour; A Forever Frozen Story(Grusom) and principal dancer for Pillow Project. He would like to thank his friends and family for their love and support.
Bobby Peaco, Musical Director
In an interview with Playbill magazine, Jerry Herman (composer/lyricist of Hello Dolly,
Mame, etc.) called Bobby Peaco "The best show pianist I have ever heard." Bobby
worked closely with Mr. Herman and appeared in his Off-Broadway revue Showtune. At
the Helen Hayes Theater in Nyack, NY, he was the onstage pianist/music director for
writer/director Blake Edwards' Big Rosemary. For his work in NYC cabaret and
nightclubs, he has received 9 MAC awards and 3 Bistro awards, and has music
directed, among many others, Julie Wilson, Terri White, Kristine Zbornik, and Emmy
nominee Jackie Hoffman. With Ms. Hoffman, he composes music for her original
songs, many of which can be heard on the CD Jackie Hoffman Live at Joe's Pub.