They come, they go. In and out. Men of all ages, races and body types and sexual orientations. Relaxing. Drying off. Cruising. Touching. It's not legal to have sex in this particular sauna. Not in this one. But does that stop them? This is just a sauna in an ordinary gym but when you get a bunch of horny naked men squeezed together in a tight, hot and sweaty box, well things are bound to happen, right? But be careful. A guy was arrested here last week. But isn't that part of the excitement? The danger? And who wants to play and who just wants to be left alone isn't always clear at first. So be careful. But come on in. It's clothing optional.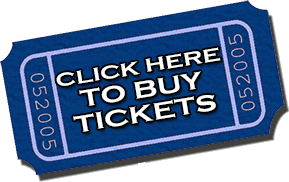 Nelson Bray....................................................Queen 2
Michael Cortes.........................................The Worker
Erik Dupont........................................Chubby Chaser
Cameron Glass....................................................Sissy
Marvin S. Green...…………........................…..Trumper
Alfonso Vieites...................................................PMan
Jeff Walters....................................................Thai Chi
Brett Watts....…...............................................Queen 1
Justin Younts.........................................Married Man
Karl Zoisl...….......................................Joseph Walker
Nelson Bray as Queen 2
A South Florida Native, started his acting career as a female impersonator and drag queen. Desiree DuBois, as he was known, entertained and amused audiences in clubs and in theaters. In Reefer Madness, Desiree was cast as several different characters incorporating Nelson's wit and humor causing her to steal the show. Once, a director utilized Nelson's skills to transform a fellow actor into a drag queen for Ruthless where Nelson was then cast into the show as the husband.
Michael Cortes as The Worker
Michael is excited to act in the play sauna! This is The first show he will be acting in since 2019, and he cannot be any more thankful for the opportunity to be on stage again. He would like to thank everyone who has been there for him throughout the process.
Erik Dupont as Chubby Chaser
The stage persona Mr. Dupont is one of uninhibited entertainment. He captivates his audience with expressive eyes, a wide pearly smile and au naturel disposition. His work includes private gigs and onstage performances that foster the adoration of the male physique as a work of art and desire. For bookings email Edprettyboyfreak@yahoo.com
Cameron Glass as Sissy
Cameron is ecstatic to jump back into local theater. Primarily a musician by trade, his love of theater and story telling is still a primary hobby of his and he is extremely thankful to be given the opportunity to act. Cameron would like to thank Ronnie, and the entirety of the cast for the fun and enjoyment of theater​
Marvin S. Green as Trumper
The face and name behind Marvy-G Productions has been in the entertainment business for more than 25 years. Marvin began his career as a dancer/ choreographer and has worked for numerous entertainment companies such as Orlando Florida's Walt Disney World, and Universal Studios, as well as several additional US-based production companies. Marvin has performed in several stage plays to include "Fame" as Leroy, "How to Succeed in Business Without Really Trying" as a pirate dancer, "The Nutcracker" as an ensemble dancer, "Jack and Jill in a Special Wish", as Choreographer, Assistant Director, and Lead Roll, as well as choreographer for a panto version of "Cinderella", Staring Davey Jones from the hit 1960's band, "The Monkeys". Over the past ten years and on a part-time basis, Marvin has expanded upon his creativity, as well as honed his video production skills through extensive training in business ethics. Marvin finds his heart in his productions and nurtures them until they have been perfected. Once you sign on with Marvy-G, your production is well underway to be a heartfelt Finale. Marvy-G will be your guide from the "First take to the Final cut".
Alfonso Vieites as PMan
Alfonso was recently in The Foundry's latest production of Party! and is excited to be returning to the stage. His credits include Tartufo in Teatro de Bellas Artes and various plays at Microtheater Miami. He holds a BA in Theatre from FIU and will appear in Island City Stage's Twentieth Century Way in their upcoming season. Big hugs to family and friends for all their support.
Jeff Walters as Thai Chi
Jeff received a Bachelor's degree in film production from Columbia College in Hollywood, CA. He has worked as Director of Photography for several music videos and short films. While studying he appeared as a background performer on Seinfeld, Growing Pains, The Body Guard, and most recently in Steamworks at the Foundry theater. He makes Ft Lauderdale home, and has an identical twin brother.
Brett Watts as Queen 1
I am so thrilled to be back on the FOUNDRY THEATER stage! This is an incredible show, and the cast is crazy fun to work with! My past few shows include STEAMWORKS THE MUSICAL at the FOUNDRY THEATER (Max) ROCKY HORROR SHOW at ALA STUDIO (Riff Raff) LOVE VALOUR COMPASSION at ALA STUDIO (John and James Jekyll)
Justin Younts as Married Man
Justin is originally from Charlotte, NC. He was last seen at The Foundry in Making Porn. Recently, he returned to American Theatre of Actors in Men Are Dogs in the role of Tony. His current credits include: the role of Nick in Sandman, Henry in Fashionable Carry, Petruchio in The Taming of the Shrew, Antonio in Twelfth Night. He graduated from Lee Strasberg Institute of Film and theatre. He appreciates his director, fellow actors and crew. As always, he is thankful for his family and friends.
Karl Zoisl as Joseph Walker
Karl has been in several plays here in South Florida as well as in the movies Cocoon II, Police Academy 5, several Miami Vice episodes and TV commercials. He is currently dancing and singing in the production "Curtain Up" at the Broward Center. Karl is delighted and grateful for the opportunity to be part of the production and the cast of "Sauna". Appreciation and gratitude goes to Ronnie Larsen, whom he is a big fan of. Karl is also a Reiki master and a trained make up artist for stage opera.